Producer and Writer David Hudgins is the son of Cynthia Anne Kite - daughter of Annie Byrd Kite - daughter of Byrd Maynard Payne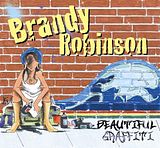 Some Payne Family Reunions

Payne Scrapbook more Payne Family Pictures

Family pictures from 1955. Plainview, Texas St. Augustine, Florida
More family pictures taken in 1964 with my brother Robert T. (Phil) Payne's family.
Joe Phillips Heirs Who Need to know where their mineral rights are can click on this link E/2 of Section 15, Block C2, TTRR Co. Survey, Hale County, Texas, Midland District
My brother George Edward Payne who passed away August 16, 2000 had a long career in Law Enforcement. Some of his early life can be found among the following pictures, newspaper articles and letters. I hope anyone who knew him could remember him as a dedicated son, father and employee and will contact me should they have anything they would like to say regarding my remembrances of him.
Some articles and pictures from Scrapbook I kept. His 1971-1972 Employee Evaluation, Diplomatic Security overseas operation. During the evacuation of the American Embassy, Cambodian in 1975.
The post in South Africa was Pretoria, South Africa and in January 1979 a good friend of his from his home town of Tazewell who was a Senior Airline Pilot for Eastern Airlines visited Eddie and family in South Africa. A few other pictures from Ed Buis 1982-1992.
My brother was in the Army - stationed in Germany on his way to Korea when he took and passed a test to return to West Point. Here are pictures of his time in Germany - Also a picture of the General's plane that flew him back to the States from Germany.
George and family travel to his first hardship assignment Karachi, Pakistan in 1962
My sister Betsy and I visited my brother while he was stationed in Bonn, Germany in 1969.
Livesay Scrapbook
The summer of 1992 while George Payne was on assignment in Nairobi and Madagascar for U.S.A.I.D.
The same trip to Washington in 1992 but more pictures up Blue Ridge with brother Eddie and Outer Banks
My 40th Birthday Party was November 9, 1991 and celebrated by friends watching the Notre Dame and Tennessee Football "Miracle in South Bend" Game.
An interview that I filmed in 1996 on a visit to Huntsville, Tennessee with my brother Eddie and my mother to Paul Phillips house. Irene S. Baker was also at the house that day.
Mother, Brother, Sister, Uncles, Aunts and Friends
My mothers 80th Birthday Party December 1992 at Hyatt Regency Knoxville, TN.
Meet Amy Rinker my wife. Amy's brothers and family Christmas pictures for the year 2005.
Before we were married Amy and I took a trip to visit with her brother Tony Rinker in Washington D.C. Here are our 2002 HOME MOVIES of that trip.
My experience working in the 1984 Olympics
Assistant Scout Master Troop 509

Animated Underwater
Crystal River and King Springs, Florida diving with the Manatee
Jamacia, Ocho Rios
1996 Grand Cayman Island
Freeport Grand Bahamas
Cozumel Mexico, Splash
Whitewater Rafting
Hiking
Keenland Races
Snow Skiing
Cousin Judith Watts Breckenridge and Family shared a beautiful family portrait with Amy and myself celebrating Christmas 2005. Judy's mother Katherine Ault Watts was the grandaughter of Byrd Maynard Payne . Judy and Rufus's daughter Caroline recently won Scott's Common Sense Challenge.
At a 2007 Great Payne Family Reunion in Lone Mountain I had a chance to meet another up and coming Payne relative. David Hudgins is a Producer/Writer/Director of several NBC TV Series movies. One is the series Friday Night Lights.
Another cousin Amy Payne Potts, Aiken, South Carolina has a business that makes "Very Special Christmas Ornaments" called dough-si-dough . You have to visit her web site to appreciate all the hard work she has put into her creations. Amy's father, Roger Payne, was the son of Byrd Maynard Payne of Lone Mountain, Tennessee.
A few video clips from my mother, Betty Phillips Payne's memorial service in May 1999.
While working for a Securities licensing firm in 1998 I traveled to San Diego, California for their Annual Conference. Visited Mission Bay, La Jolla and Los Angeles.
Recommended Reading especially for all Byrd Maynard Payne descendants. Betsy Rose Taylor, grand-daughter of Byrd Maynard Payne descendants. Follow Betsy's lineage of Byrd M. Payne and Sally A.M. Jennings. Betsy Rose Taylor's husband, Jay Taylor is a former Deputy Assistant Secretary of State for Intelligence and Research and an accomplished author. He also writes articles in several newspapers and former Head of the American Concern in Cuba.
Charles Thomas McLaughlin, 75, of Franklin, North Carolina, passed away on Sunday, May 21, 2006.
Uncle Lafayette G. Payne, Jr.'s Memorial Service in Chatanooga, Tennessee. June 2005.
Brother-in-law Steve Rinker named manager of environmental operations New York Environmental Technologies Inc.
Great Nephew Anthony Payne and date Jessica
Tribute to Allison Carrie Reep, Great Niece killed June 2005. She was a member of the Kappa Delta Soroity. Allison's obituary.
Niece Brandy Nicloe Robinson's websiteGuitarmamarecords.com and a new cousin Shanna Maria and her Radio Farm Facebook page. Also how she is related.
Jim Chumley's daugther Beth Gomez has a Yahoo Blog Site. Jim's mother is Peggy Payne Chumley, daughter of Bertha and the late Clarence Payne. Some pictures and a video of Bertha Payne's 100th birthday celebration.
Jeremy McCutcheon and Erin Chumley were married May 31, 2008 in Gainesville, Florida and Joe Chumley, proud poppa, retires October 20, 2008.
The Blackstocks Christmas 2005. Betsy, Rick and Celeste.
Pictures of our recent trip to Bar Harbor, Maine Preview, whale watching, Bi-Plane ride over Desert Island (I flew the plane), 3 1/2 pound lobsters, and carriage ride through the park